Araquiel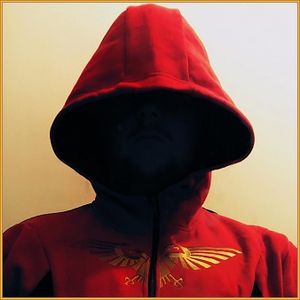 Name: Rafe "Araq" Araquiel
Dynasty: Alexander
Notable Traits: the majority of his body is mechanical of not-quite-Imperial tech with many non-documented features and qualities, trained mechanic, trained cogitator support, trained EOD.
Titles:
Information Known by Arkangel Society
Lineage
Born on Baal to parents of no especial note.
Has an older brother & sister, who each passed the aspirant trials into the Blood Angels. Their current status is unknown.
Known Associates
Rumours
Quotes
"I didn't ask for this... but it's who I am, now." - Araquiel
"Anyone willing to do what he does is worth all the thrones in the Imperium, I once saw him doing maintenance." - Maximillion
OOC Information
Player: Mark Fairbrother.
Inspirations: Adam Jensen & the Deus Ex universe/stories, Major Kusanagi & the Ghost in the Shell universes/stories.
Soundtrack: music by Imagine Dragons.