Capt. Cartwright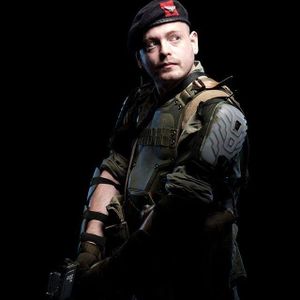 Name: Captain Nathaniel Reginald Carruthers Cartwright III
Dynasty:Kasputin Dynasty
Notable Traits:Generally quite, observing those around him, tends to become more vocal when in combat or inebriated
Titles: Executive Officer and Master Militant onboard the Conception of Hope, Captain of A Company (Mech Recce), 42nd Britannicus Stormtrooper Regiment. Scion Minoris of the Cartwright Family.
Information Known by Arkangel Society
Is on attachment to the Kasputin Dynasty and is technically still a serving member of the Astra Militarum.
Was on the Conception of Hope, a Rogue Trader vessel that was trapped in the warp for around 100 years, though only a matter of weeks passed for those onboard.
Lineage
13th Child of Governor Elizabeth Cartwright, Planetary Governor of the Civilised World of Novabralter in the Britannicus Cluster. Despite having both parents still alive he was sent to the planets Schola Progenium.
Known Associates
Lady-Captain Victrix Raltus
Oberarzt Azrael Schwarzekappel
Datasmith Merezkho
"If the Arbites or local law enforcement come calling, I don't know him" with regards to Twigjack
Rumour
Closet Khornate.
Quotes
OOC Information
Player: Nick Woodruff
Inspirations:A Bridge Too Far, The Longest Day, Zulu, Ice Cold in Alex. The bugnuts insane stories of family members who fought in WW2
Soundtrack:Two Cellos - The Trooper, Wagner - Ride of the Valkyries,